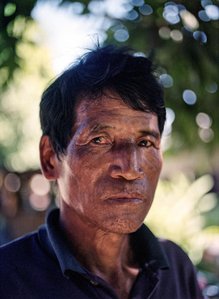 Since the February 2021 coup in Myanmar, I have spent a lot of time with Myanmar migrants from all walks of life. From army generals to fishermen, from farmers to teachers, from soldiers to Members of Parliament, I am always treated with such openness and hospitality that I often feel embarrassed by the little I can give back.
In a way, this collection was born with that feeling in mind. For as I witnessed the divisions - social, ethnic and religious - that are at the root of so many issues in contemporary Myanmar, I also saw what united the different fragments of this story into one overarching narrative: an intense feeling of belonging, an aching desire for unity and a combative hope for a better future.
To be a witness of this unity is my small contribution to their struggle.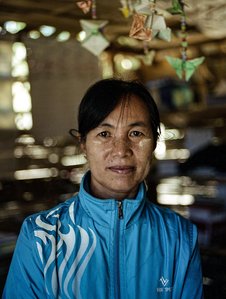 Something has changed. It becomes clear to me as I take one last picture of A.S. in front of the refugee camp he has sworn to protect. He stands straight, his hands crossed behind his back, but his eyes won't cross mine anymore.
I'm leaving and he's staying, that's what's changed.